Medical Director, Neurology
Employer

UPMC in Central Pa.

Location

Harrisburg, Pennsylvania

Salary

Competitive salary plus incentive bonus

Closing date

Mar 24, 2023
Medical Director, UPMC Neurological Institute – Central Pa.
UPMC Neurological Institute – Central Pa. is seeking a Medical Director to oversee a department of 26 providers to provide clinical and administrative support within our seven hospitals and eight outpatient offices as well as integrate our relationship with telemedicine services.
Opportunity:
Build a comprehensive neuroscience program among our two main and six satellite outpatient practice sites and seven hospitals
Leadership and management of daily operations that involve medical staff and patient care
Develop subspecialized clinics in collaboration with our neurosurgery program
Development of program objectives, plans, policies and procedures, guidelines, protocols
Active participation in monitoring and evaluating the quality of care
Achievement of positive patient outcomes
Management of medical staff performance measures and professional development
Support and participate in all Joint Commission survey initiatives and further develop Joint Commission programs, specifically Stroke
Desired Candidate:
Minimum five years clinical experience required
Prior leadership experience preferred
Board-certified/board-eligible
Commitment to providing high-quality, compassionate patient care
Team oriented with ability to provide personalized patient care and demonstrate positive clinical outcomes
Benefits:
Competitive salary plus incentive bonus
Health, life, and disability insurance
Medical malpractice insurance
Defined contribution plan; 403(b) plan with employer match
Professional allowance and CME time
Paid time off and paid holidays
Relocation allowance
For the latest information on provider opportunities at UPMC in Central Pa., please contact:
Gretchen L. Knaub
Physician Recruiter
Central Pa. Region
717-231-8690 (office)
717-578-8133 (cell)
About South Central Pennsylvania
Features both rural and suburban living and boasts an abundance of sports, arts, cultural events, and entertainment.
Close to historically significant areas such as Gettysburg and world-famous Hersheypark and Hershey's Chocolate World.
Offers top-rated public schools, blue-ribbon private schools, and some of Pennsylvania's top colleges and universities.
Area school districts are consistently ranked in the top 20% of Pennsylvania.
With affordable homes — a composite cost of living index of 99.7, compared to 101.2 in Philadelphia — it's a great place to grow a career and family.
Listed among Forbes.com "America's Most Livable Cities," and ranked in U.S. News & World Report's "Best Cities to Live" in 2017, we are a two- to three-hour drive away from New York City, Philadelphia, Pittsburgh, Baltimore, and Washington, D.C.
About UPMC in Central Pa.
UPMC in Central Pa. is a nationally recognized leader in providing high-quality, patient-centered health care services in central Pennsylvania and surrounding rural communities.
As part of the UPMC not-for-profit system, UPMC in Central Pa. cares for more than 1.2 million area residents yearly, providing life-saving emergency care, essential primary care, and leading-edge diagnostic services.
UPMC in Central Pa. includes seven acute care hospitals with 1,245 licensed beds, over 200 outpatient clinics and ancillary facilities, more than 2,900 physicians and allied health professionals, and approximately 13,400 employees.
It is a health care hub serving Dauphin, Cumberland, Perry, York, Lancaster, Lebanon, Juniata, Franklin, Adams, and parts of Snyder counties.
UPMC was named as one of the "150 Top Places to Work in Healthcare" for 2022 by Becker's Healthcare. For inclusion on this list, hospitals, health systems, and health care companies must demonstrate initiatives and commitment to promote diversity within the workforce, employee engagement, and professional growth.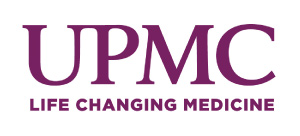 PI205413620
Get job alerts
Create a job alert and receive personalized job recommendations straight to your inbox.
Create alert