Neurohospitalist - Harrisburg
Employer

Location

Harrisburg, Pennsylvania

Salary

negotiable

Closing date

Jul 29, 2021
Neurohospitalist Opportunity
Join our developing neurohospitalist team and provide inpatient consultative services at UPMC Central Pa. Practice locations include UPMC Harrisburg or UPMC West Shore and UPMC Community Osteopathic. Team of two in each location with a physician assistant and supported by the system-based team with expertise in all neurologic specialties, including neurodiagnostic services.
About the Position:
Focus on new consults and complex patient management
Advanced practitioners provide follow-up and continuing care
7 days on/7 days off schedule, 8 a.m. - 8 p.m.(Monday to Monday)
Night call covered by community-based, employed neurology team

Professional Skiils:
Board certified or board eligible in Neurology
Will consider 2022 residency graduates.
Commitment to providing high-quality, compassionate care to patients
Team oriented with ability to provide personalized patient care and demonstrate clinical outcomes
Benefits:
Competitive base salary, plus commencement and retention bonus
Health, life and disability insurance
Medical malpractice insurance
Defined contribution plan; 403(b) plan with employer match
Professional dues
CME time
Relocation Allowance
For the latest information on provider opportunities at UPMC Central Pa., please contact:
Wayne Saxton, CRNP
Physician Recruiter
UPMC Central Pa.
Office: 717-231-8383
Cell: 814-590-9440
saxtondw@upmc.edu
About UPMC Central Pa.
UPMC Central Pa. is a nationally recognized leader in providing high-quality, patient-centered health care services in central Pennsylvania and surrounding rural communities. The not-for-profit system cares for more than 1.2 million area residents yearly, providing life-saving emergency care, essential primary care and leading-edge diagnostic services. The UPMC Central Pa. health system includes seven acute care hospitals with 1,161 licensed beds, over 160 outpatient clinics and ancillary facilities, more than 2,900 physicians and allied health professionals, and approximately 11,000 employees. It is a health care hub serving Dauphin, Cumberland, Perry, York, Lancaster, Lebanon, Juniata, Franklin, Adams, and parts of Snyder counties.
About Our Community
Southcentral Pennsylvania offers endless possibilities: city excitement, rural respite, and suburban family life and community can all be found here. Enjoy excellent work/life balance with easy commutes to work. In addition to fabulous dining, we offer an abundance of sports, arts, cultural events, and entertainment. We are close to historically significant areas such as Gettysburg and world-famous HersheyPark and Hershey's Chocolate World.
The area offers top-rated public schools, blue-ribbon private schools, and some of Pennsylvania's top colleges and universities.
Area school districts are consistently ranked in the top 20% of Pennsylvania.
With affordable homes—a composite cost of living index of 99.7, compared to 101.2 in Philadelphia—it's a great place to grow a career and family.
Listed among Forbes.com "America's Most Livable Cities," and ranked in U.S. News & World Report's "Best Cities to Live," we are a two to three-hour drive away from New York City, Philadelphia, Pittsburgh, Baltimore, and Washington, D.C.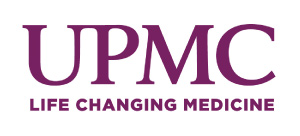 Apply Here: https://www.click2apply.net/7emPONhXxOE2UezLtZx1g

PI139948932
Get job alerts
Create a job alert and receive personalized job recommendations straight to your inbox.
Create alert