Florida Metro | 10 Neurology Positions | Leadership and Clinical Needs | New Neuroscience Institute
Employer

Closes

Jun 14, 2021

Ref

NEUR-1133

Category

Hours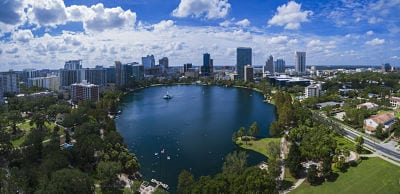 Positions include: Division Directors for Neuromuscular, Epilepsy,  Movement Disorders, and  Behavioral & Cognitive / General Neurology / Neurohospitalist / Epilepsy
Hospital-employed by a physician-friendly not-for-profit health system
Collaborate with world-class specialists and departments including 10 very well-trained/skilled neurosurgeons and an Integrated Behavioral Health Program that KCA Firm just helped them establish in 2020
Large Florida Healthcare system in a booming cosmopolitan city of 2,000,000+

3,200-bed system
15 acute care facilities (including Level I Trauma) and free-standing EDs 
1,000 employed physicians 
$7,100,000,00 (Billion) in assets 
Home to 8 residency and 22 fellowship programs and counting quickly
New Neurology Residency program (June 2021)
Brand new state-of-the-art Neuroscience Institut 
10 openings due to fast population and programmatic growth 
3 General Neurology - outpatient or traditional practice options, optional residency involvement, no stroke call
1 Neurohospitalist - 14 shifts per month, flexible schedule including 7 on / 7 off 
2 Epileptologists - 100% subspecialized, 2-bed EMU, 100% epilepsy, mostly outpatient, option to participate in 4-8 weeks of Inpatient Teaching Service training residents
4 Directorships: 1) Neuromuscular, 2) Epilepsy, 3) Movement Disorders, 4) Behavioral & Cognitive- ($330,000 base salary, $40,000 Directorship Stipend…)

Establish and build new service lines in a brand new Neuroscience Institute at the main medical hub 
Outpatient positions - inpatient services are managed by neurohospitalists
Protected time for Academic and Administrative responsibilities
4-8 weeks/year: Inpatient Teaching Service training residents and participating in Grand Rounds and Resident Evaluations
Many physicians wait years or decades for opportunities like these to become available: high-income faculty and leadership positions in a highly requested Florida destination city.  Timely inquiries recommended as all positions are subject to availability.
Competitive Income 
$330,000 Base Salaries plus wRVU production
$25,000 Sign-on Bonus
$40,000 Medical Directorship stipend for each of the four new Division Directors
Comprehensive benefit package including retirement (403(b) and 457)
Live in a major Florida metro of 2,000,000+
Booming city with 5-star restaurants, museums, theatres featuring Broadway plays, over 100 golf courses, and some of the best family amenities in the country
Affluent neighborhoods with elite sports stars and business executives
5th fastest-growing metro in the country
One of the busiest international airports in the U.S.
No state income tax
What have I done to ensure the viability of this position?
Conducted an onsite profile, meeting with the system's administration, senior leadership, neurosurgeons, neurologists, and staff
Provided consultation on the position, financial package, and recruitment process
I have had the pleasure of helping over 450 physicians and executives find their dream jobs (including 50+ with this health system alone), and I look forward to helping you find yours!
Qualifications:  We are seeking multiple general and fellowship-trained neurologists.  Board Certification / Eligibility required.  Positions are subject to availability Call today for additional information and consideration; Don't miss out; Apply Today!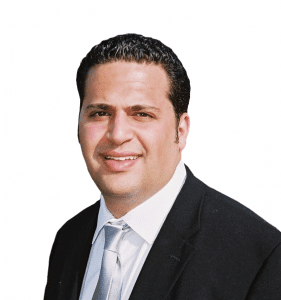 Michael Kedme, President, KCA Firm
Apply for Florida Metro | 10 Neurology Positions | Leadership and Clinical Needs | New Neuroscience Institute
Already uploaded your CV? Sign in to apply instantly
Similar jobs
Restoration Neurology is located just 25 minutes south of downtown Atlanta, Ga.
$2K/day - 4 days/month
Restoration Neurology

Miami, Florida (US)
Highly Competitive salary plus comprehensive benefits
Medical Staffing Associates

Denver, Colorado (US)
Exempt; min $246,246 to max $289,702 *Salary will be based on education and/or years of experience
Colorado Permanente Medical Group
More searches like this